Trip Report: Veterans Day Fun Run 2023
November 11, 2023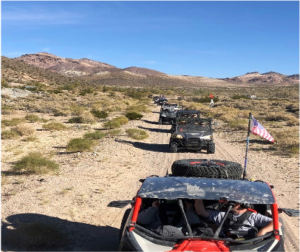 Hello BOE,
I hope this reaches everyone that was on this ride because I wanted to take theopportunity to thank all of you that participated in not only the ride, also, the clean-up at the pond.  Thank you!
The caravan headed south up over the saddle to our first stop, Beatty Urban pond or Bombo's Ponds as it is called by the locals call it for some much need trail clean-up.  Our group spent around 30 minutes cleaning the area and found many things like a foam mattress, and air-conditioned, tires and several bags of garbage.  This cleanup was part of the fox trail trust grant we allied for and received, so, a little trail cleanup will be part for the course on many rides to come.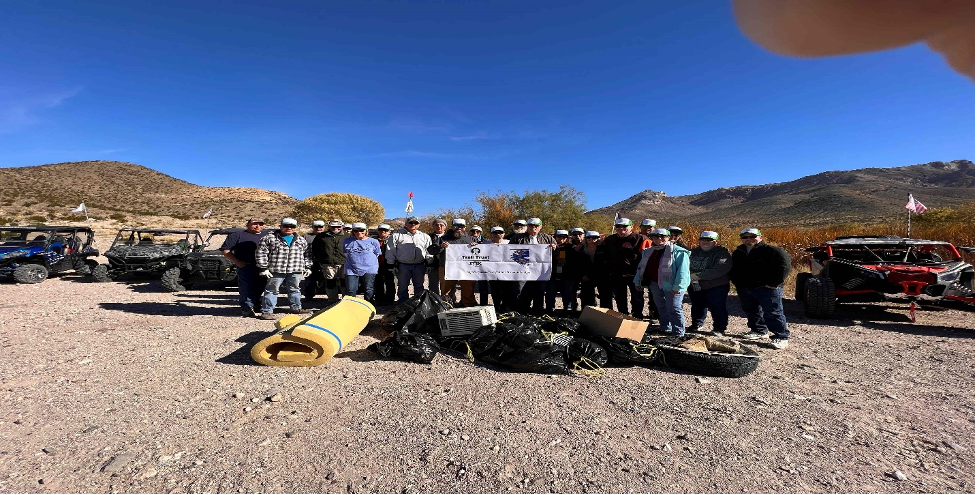 We gathered up our trash and continued to head south to US-ecology, now named Republic services, I did not know this!  Our Vice president Dakota lent us supplies to use for the clean-up and was generous to allow us to bring all of the junk we collected along the trial and dump it there, but this was not the only reason for the stop.
Republic services was hosting an event called ROAD- EO, where drivers competed in one of four categories – Residential Rear-Load, Residential Side-Load, Large Container and Small Container – and navigated a timed course with several challenges, including parallel parking, alley backing and a serpentine segment.  While there we were given a guided tour of the ground, gorged ourselves with Famous Dave's BBQ, "Thanks Republic Services" and then headed out to our final destination.
We were headed to the site of an A-7D Corsair crash that happened back in July of 1973. I was quite surprised when I see many parts scattered across the desert floor, including the engine.  As an aircraft Mechanic myself, seeing all these parts was strange because they left so many.  I looked it up later and found out that the pilot did die.  I tried to find the name of the pilot, but could not, with this said please take a moment and to thank our Veterans on this Veterans Day.  Semper fi!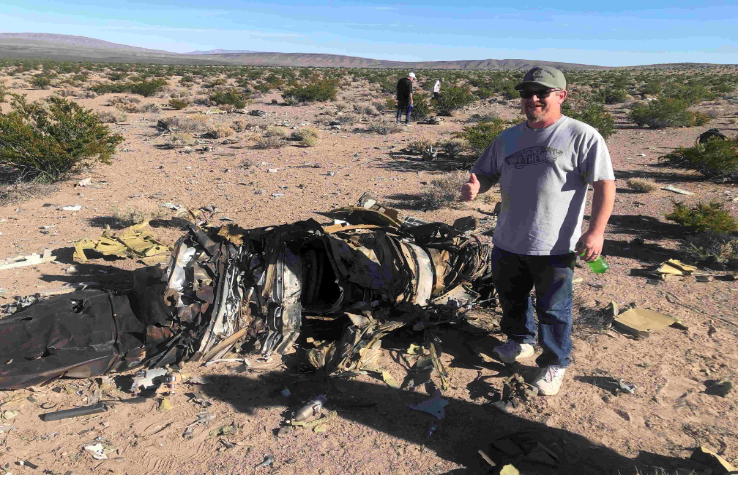 After a short visit it was our time to go, we headed south blazing in one area a new path, I may have missed my turn.  This is where we found a challenging part in the trial and had to take it low and slow, everybody made it through with little issues, "good job!"  From there we followed the dusty path back to town stopping for one last photo.